10 Photos That Will Make You Want to Visit Vietnam
02/04/2018 0
Boasting an extensive collection of natural wonders, colonial structures, and ancient citadels, Vietnam is undoubtedly a haven for photography enthusiasts. Parts of this vast country remains relatively untouched, making it an ideal holiday destination for nature enthusiasts, while well-preserved temples, war sites, and unique festivities attract history buffs across the world.
1 – Halong Bay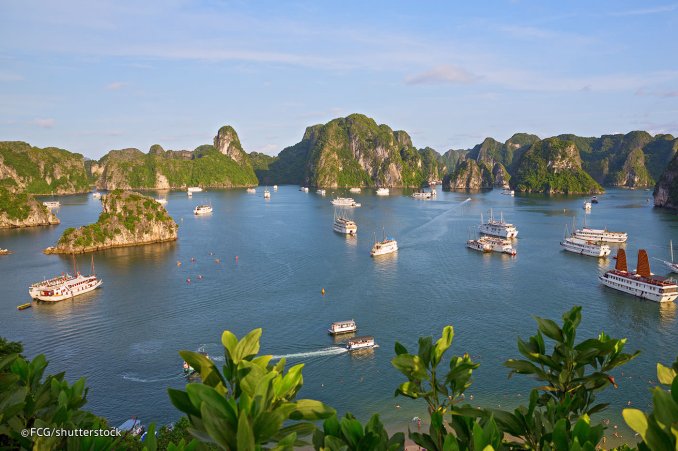 Ha Long Bay in northern Vietnam has over 1,600 limestone islands and islets, some of which are accessible via boat and seaplane excursions. This UNESCO-listed bay features a wide range of biodiversity, while the surrealistic scenery has been featured in plenty of films throughout the years. No trip to northern Vietnam is complete without cruising through its tranquil waters and snapping breathtaking shots of Ha Long Bay on a traditional wooden junk.
2 – Hue Imperial City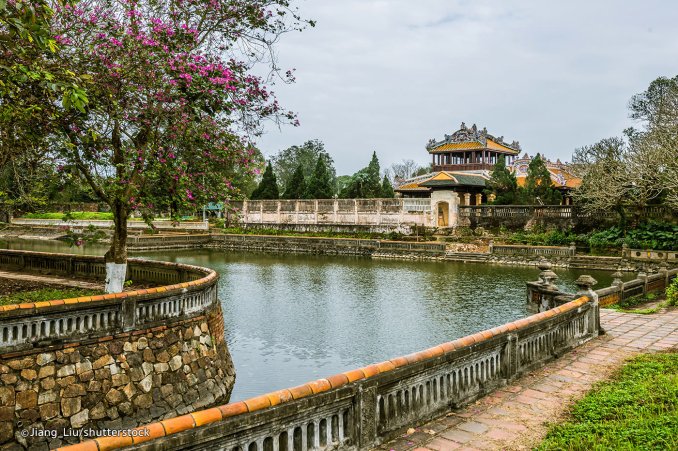 Hue Imperial City, set along the northern bank of the Perfume River, features hundreds of monuments dating back to early 19th century. Home to the Forbidden Purple City, royal tombs, pagodas, temples, and royal quarters, entrance fee is priced at VND 150,000.
3 – Hoi An Ancient Town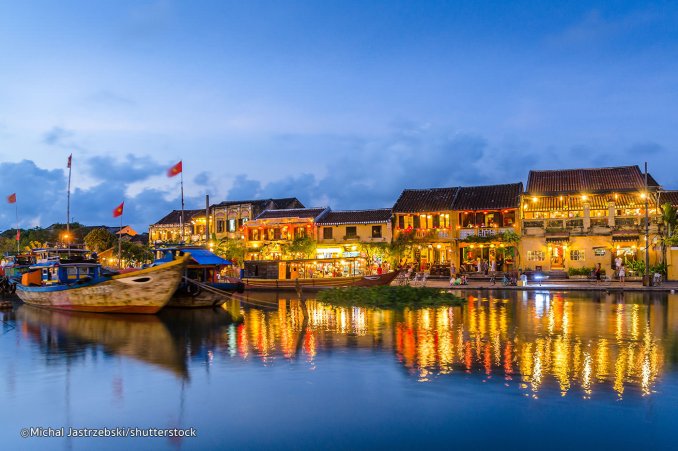 Also known as the Venice of Vietnam, Hoi An Ancient Town is a living museum with plenty of ornate Buddhist shrines, a Japanese-designed bridge, wooden shop-houses, French-colonial houses, and narrow canals. If your camera is able to shoot in low light (or if you have very steady hands), we highly recommend photographing the town during its monthly Lantern Festival. Electricity is switched off, while every shop is illuminated with candles and colourful paper lanterns all night long.
4 – Sapa Rice Terraces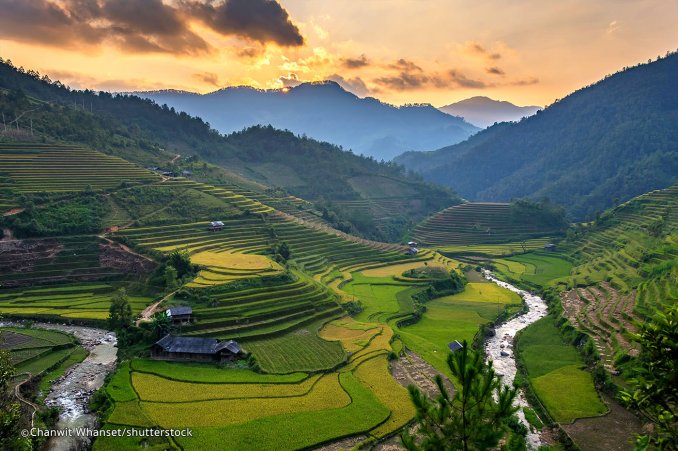 The almost-vertical Sapa rice terraces are cultivated by Vietnam's minority hill tribes, resulting in a spectacular display of greenery against a mountainous backdrop. Located in northwest Vietnam, the fields are photogenic all year long but the best time to visit is between September and October as the cool climate allows for a comfortable day of trekking and photoshoots.
5 – Temple of Literature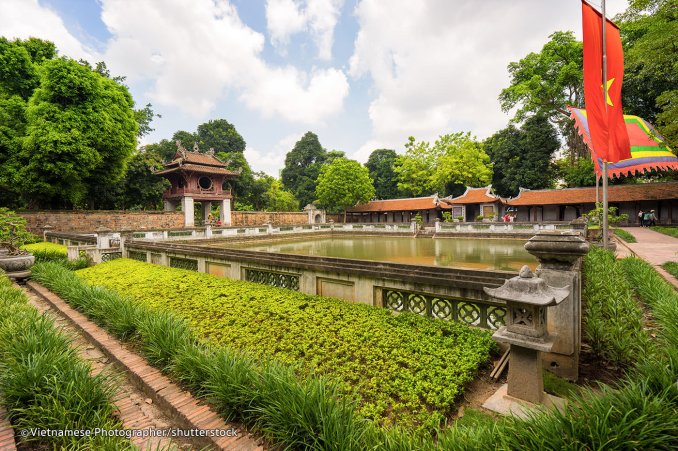 The temple of Literature is widely regarded as one of Hanoi's most picturesque tourist attractions, offering a superb example of traditional-style Vietnamese architecture. Built in 1070 to honour Confucius, it houses a lake of literature, the Well of Heavenly Clarity, turtle steles, pavilions, courtyards and passageways that were once used by royalty of the Ly and Tran dynasties.
6 – Sand Dunes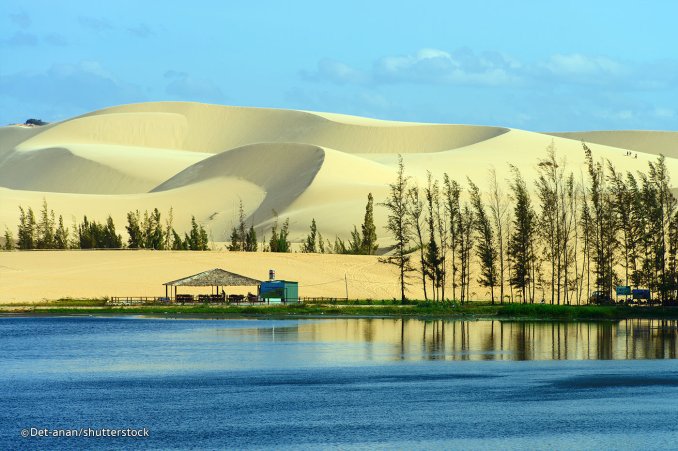 The Sand Dunes of Mui Ne are popular not only for their picturesque landscapes, but also for offering fun-filled activities such as sandboarding, kite flying and quad-biking. You can find plenty of tour operators in Mui Ne that organise daytrips to these Saharan-like red and white sand dunes, while plastic sheds are available for rental at affordable prices.
7 – Son Doong Cave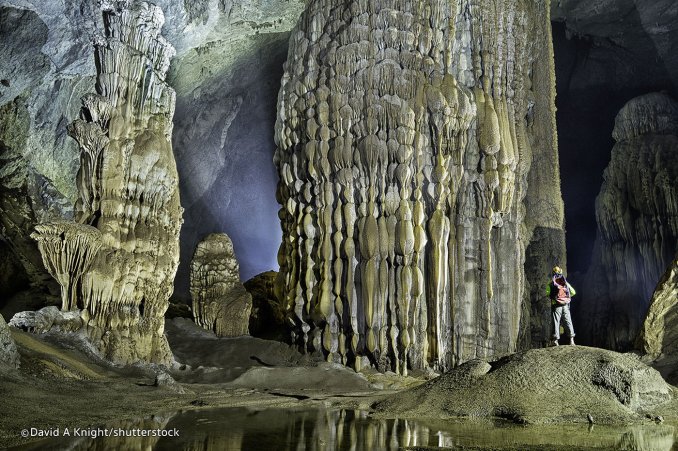 Son Doong Cave is one of the many limestone caves found in Phong Nha-Ke Bang National Park, but with sections reaching up to 200m in height, it's widely regarded as the world's largest. Paradise Cave is another photogenic landscape, boasting spectacular shapes of limestone stalactites and stalagmites.
8 – Hanoi Roundabout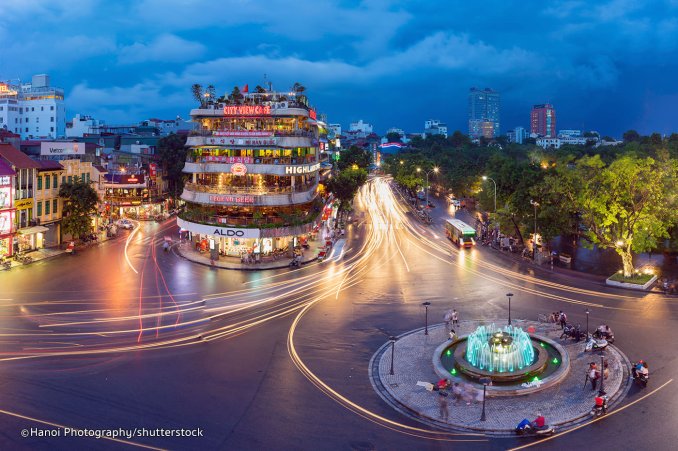 Hanoi is known for its frenetic pace, and the most popular spot to capture its chaotic traffic situation is from Legend Beer Hanoi. Occupying the third floor of a building in downtown Hanoi, this iconic bar features an al fresco terrace that overlooks the Hanoi Roundabout and Hoan Kiem Lake.
9 – My Son Sanctuary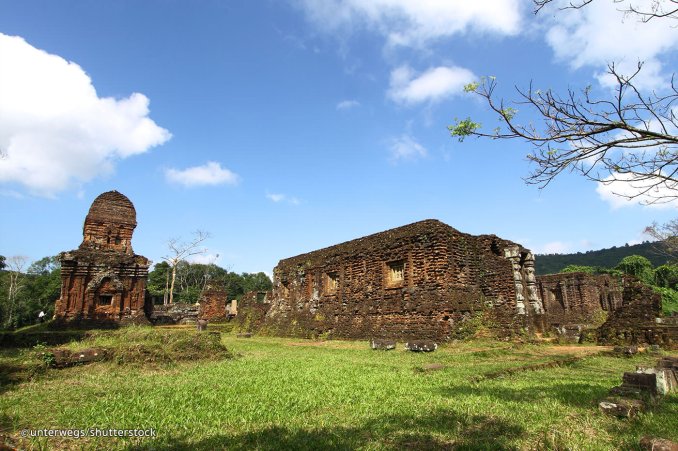 My Son Hindu Sanctuary, a UNESCO World Heritage Site, is a great sample of the ancient Champa civilization located in the southern part of Vietnam. It was an independent state from around the 2nd to the 17th century, at which time it was enveloped into Vietnam. The impressive Hindu-themed ruins feature many beautiful stone sculptures, temples and towers in tropical jungle surroundings
10 – Cao Dai Temple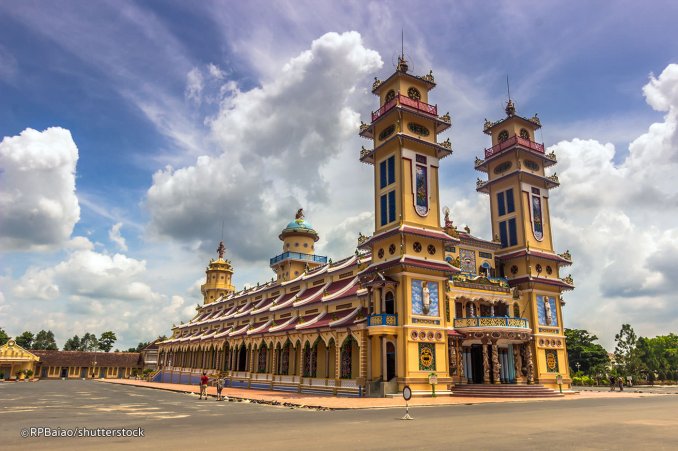 The Cao Dai Temple, about 100 kilometres northeast of Ho Chi Minh City, is a technicoloured religious site that was constructed in the 1930s. Cao Daists believe that all religions are ultimately the same, combining Hinduism, Judaism, Zoroastrianism, Buddhism, Taoism, Confucianism, Christianity, and Islam into a monotheistic religion.
By vietnam-guide.com