Vietnam
Discover the hidden charm of Vietnam with us
Viet Nam holds huge potential for cultural and spiritual tourism thanks to its diversity in terms of culture, customs and traditions, which have been shaped and practised across the nation for thousands of years.
Official statistics show that Viet Nam has around 40,000 tangible and 60,000 intangible heritages. Most of them are in connection with temples, pagodas, monuments, churches, and expressed in religious rituals, traditional festivals and art forms.
The United Nations Educational, Scientific and Cultural Organization (UNESCO) has recognised 11 intangible cultural heritage of humanity in Viet Nam. They are the Vietnamese beliefs in the Mother Goddesses of Three Realms, Tugging rituals and games, Vi and Giam folk songs, Art of Don Ca Tai Tu music and songs, Worship of Hung Kings, Giong festival of Phu Dong and Soc temples, Quan Ho Bac Ninh folk songs, Nha Nhac court music, Space of gong culture, and two in need of urgent safeguarding, namely Xoan singing of Phu Tho, and Ca tru singing.
Click on one of our itineraries to start creating your holiday.
Meet our experts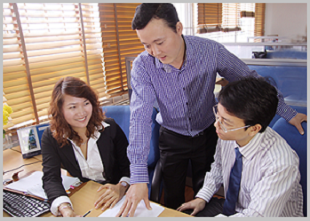 Your search result:
54 TRIPS